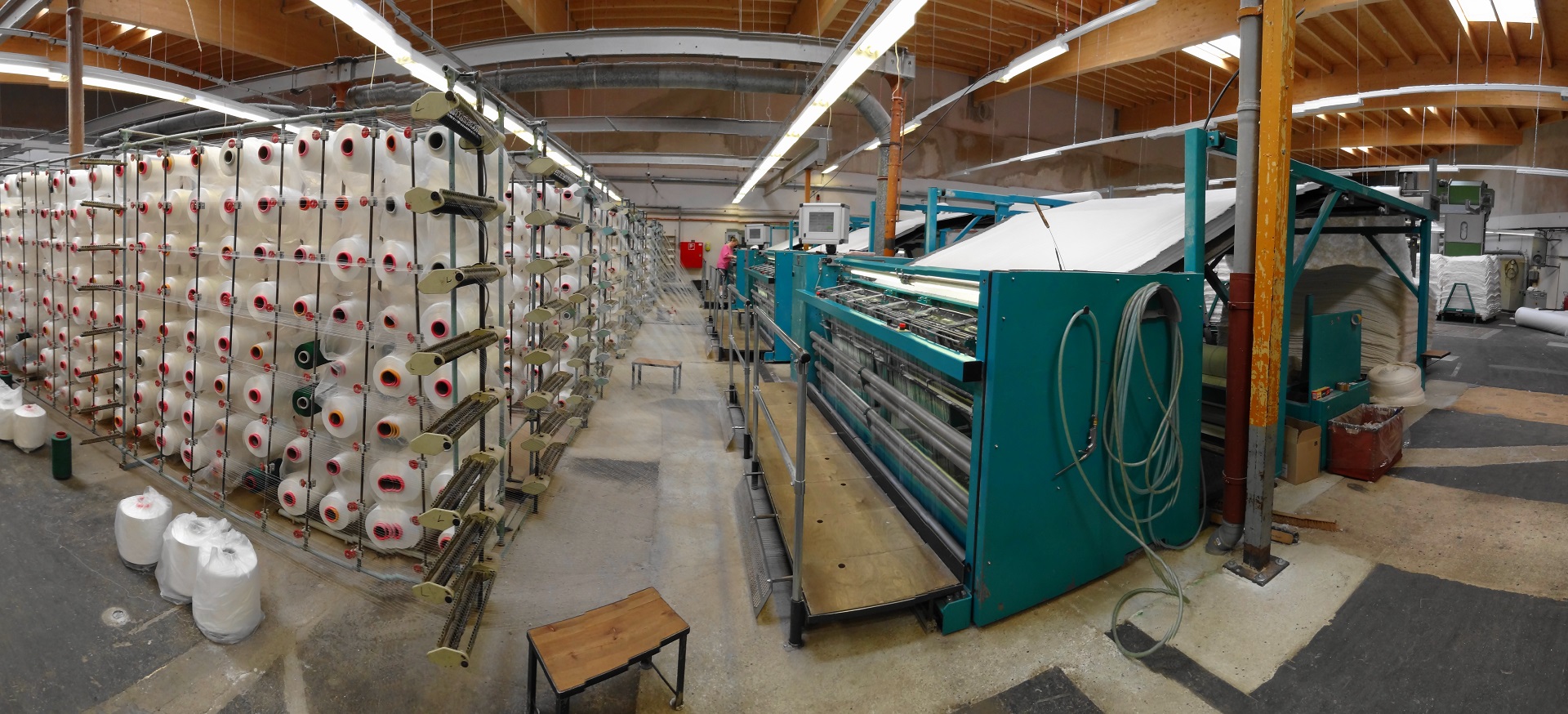 Kirschauer Textil GmbH
a textile specialist for floor and dish cloths as well as blankets
Midsize family enterprise with more than 25 years
of experience in production
We are a midsize family enterprise, resident in the town-ship Kirschau of the nice Spree-town Schirgiswalde-Kirschau. In tradition, we continue for 25 years the production of cleaning cloths and blankets from regenerated raw materials.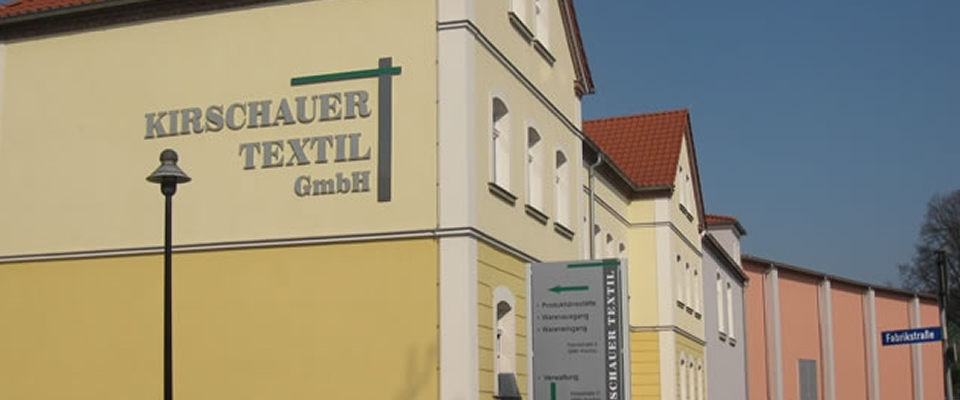 Kirschauer Textil
With the most modern machines of the Maliwatt (stich-bonding-) technology and the expertise of many years' experience, we produce the most diverse textile specialties. All products are produced predominantly of recycled fibers, and thus make a great contribution to the environment protection. Particularly we pay quiet special attention to the quality. "Made in Kirschau" is also a cachet which stands for high-class cleaning cloths in many countries. Whether material, color, size or design: we deliver always the product that our customers expect from us.
Tradition
In 1845 Gotthelf August Friese invented the cloth. Pile canvas and rags were made out of textile industrial waste. Coloured sleep blankets extended the assortment. From this developed an important coarse yarn industry which provided Kirschau with an unexpected economic upswing. Since that time, Kirschau, which is located in the nice "Oberlausitzer Bergland", was called "the village with the golden roofs".
Later, the VEB VEGRO Kirschau arose from the association of several textile enterprises. By the production of floor cloths, Kirschau became known far about the borders of the GDR.
The Kirschauer Textil GmbH was founded by Dr. Hans Münzberg and Mr. Dipl.-Ing. Klaus Münzberg in 1992. Today the Kirschauer Textil GmbH, with approximately 80 employees, counts to one of the biggest employers in the town.
Philosophy
Traditional and ecological. Highest quality from Kirschau. Also in the future.
We are a customer-oriented enterprise that would like to satisfy his customers by

individuality

and

flexibility. The satisfaction of our customers is at the forefront of our action.
We aim at the highest

quality

with favorable prices. To be able to guarantee high quality, we produce exclusively in Germany.
Adherence to delivery dates

is also with adverse conditions our most important aim.
Our enterprise should be also mainly independent in future, therefore, we are aiming a growth that is fast as possible, however, mainly self-financed.
The Kirschauer Textil GmbH strives to develop new products and solutions oriented to customers

within the scope of the technical possibilities.
Our employees are a part of the whole. With their engagement and the application of up-to-date technology we ensure our

high performance.
The

ecology

lies to us with the heart. Through our tradition, we primarily use raw materials from regenerative materials to protect the environment and help to save the climate.